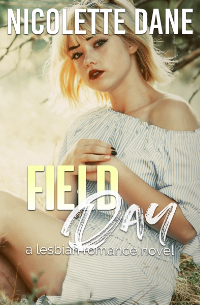 After getting into some trouble in the big city, Jane Cairns is sent to live with her aunt and uncle on the family farm. She's lost in life, worried, stranded, living in a state of arrested development as she ambles through her young adulthood. A normal twenty six year old woman should be able to flourish on her own, but Jane can't seem to make things work.

Farm life begins to show Jane a different side when she meets Sally Harris. Sally is a proud farm girl, in love with her country life, and happy to work at her family's cherry orchard. Things can be a bit stifling in the country, however, when it comes to love. And coming out from behind that barrier isn't something Sally knows how to do.

Each battling their own issues of identity and place, Jane and Sally struggle together to find out what it means to be free and happy. Will they be able to survive Jane's dirty past, secret love, family and friendship, and even death? Love is a tender and delicate thing, and it's something we all deserve. But the path to get there isn't always as straight as we might think.

Click Your Store To Read RIGHT NOW!